A diverse group of students have created a community at St. Ambrose University, a place where they can excel and share their culture as members of the first LULAC Collegiate Council in Iowa.
Read the complete article here.
Once again this year LULAC Council 10 in Davenport was the proud sponsor for Posada at St. Mary's Church in Davenport on Monday December 19.
For more pictures follow this link.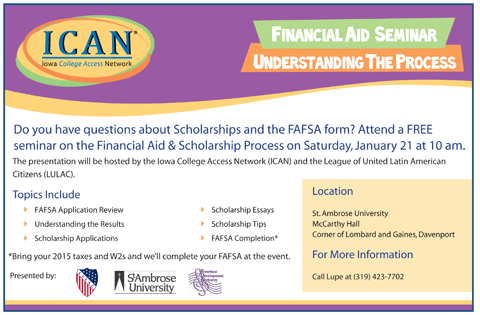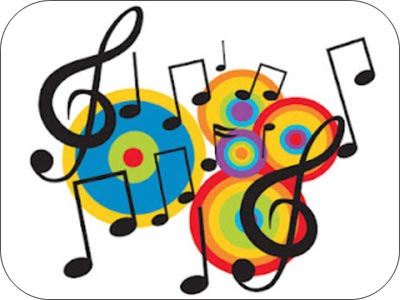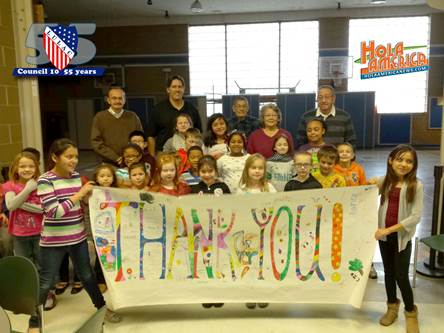 Jefferson elementary School Stepping Stones Programs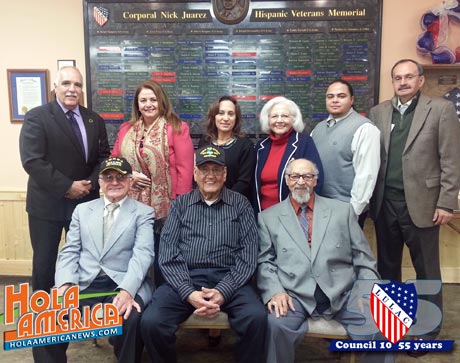 2014 LULAC Veterans Memorial Salute & Wreath Laying Ceremony  –  Representatives from Los Borinqueneers Puerto Rico's Forgotten Heroes & with  Guadalupe Sánchez Salazar Mexican Consul Omaha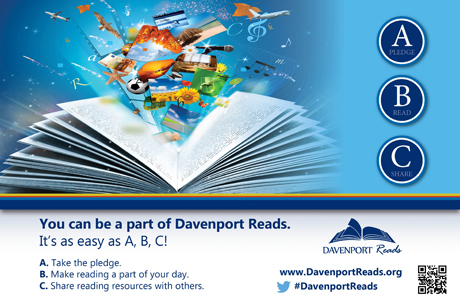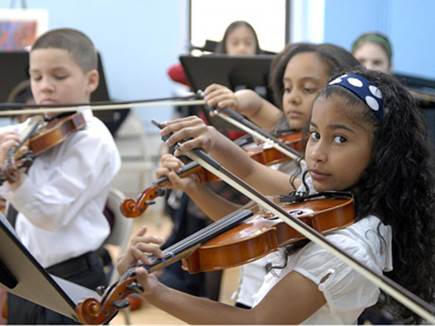 LULAC donated as well as solicited community donations to pay for repairs to 28 violins, violas  and cellos to be used in four Davenport elementary schools. The schools had waiting lists for students who would like to pursue an interest in music and need instruments.